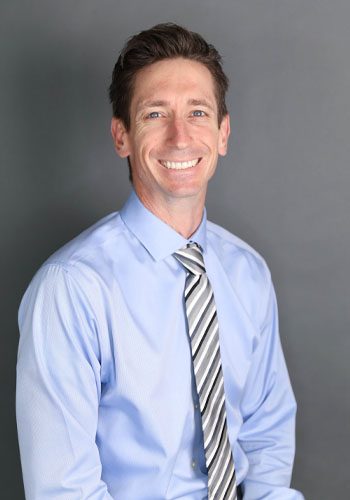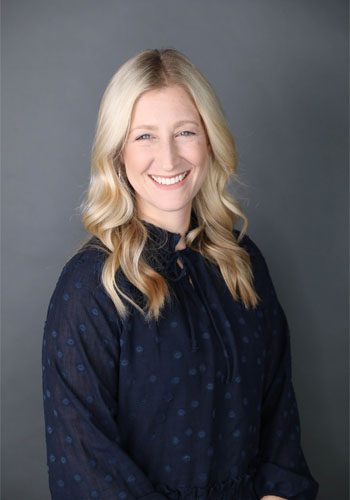 Chiropractor Jason Higgins, D.C.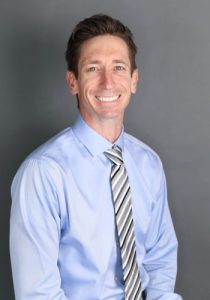 Dr. Higgins graduated from Southern California University of Health Sciences and started his career at Straightahead Center in Highland, California. After spending three years there he then moved his practice to Carlsbad and joined the team at Carlsbad Chiropractic and Integrative Wellness and has now become the lead doctor.
Dr. Higgins became interested in the field of chiropractic after experiencing physical ailments and health problems that, until he visited a chiropractor, no traditional doctor seemed to be able to alleviate or fix. As a result, this experience set him in a new direction; to help others achieve the same results through Carlsbad Chiropractic and Integrative Wellness. Dr. Higgins is Webster's Technique certified and treats pregnant mothers, infants and children and believes that a well adjusted healthy family is a thriving family.
In addition to Dr. Higgins has further his study in the field of nutrition and Functional Nutrition and has a thriving Functional Nutrition practice. Functional Nutrition uses state of the art diagnostic laboratory testing along with chiropractic techniques to find the problem and addresses these problems through diet modification and supplementation and adjustments to allow the body to transform and heal itself. Some of the patients that Dr. Higgins works with vary from autoimmunities, high blood pressure, high cholesterol, digestive and hormonal issues.
Dr. Higgins has had the unique opportunity to work in various clinics throughout Southern California, including the California State University of Northridge Clinic, Los Angeles Being Alive AIDS Clinic, Los Angeles Free Clinic, Whittier Health Center, Redlands Chiropractic Center, and Straightahead Chiropractic.
Dr. Higgins is highly involved in his church, where he is a part of the praise and worship team and leads a small group bible study. He is also an avid sportsman and spends his downtime doing countless activities such as: beach volleyball, basketball, weight lifting, soccer, hiking, and his attempts at surfing.
Dr. Higgins is looking forward to meeting you to discuss, review, and develop a plan that would help you reach your specific health needs through chiropractic and functional medicine.
CHIROPRACTOR BRITTANY WATSON, D.C.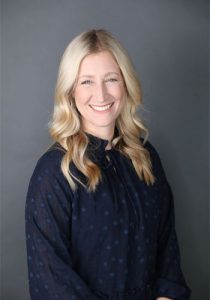 A native of San Diego herself, Dr. Britt has come to establish practice here in North County after having earned her Doctoral Degree from Life Chiropractic College West in the San Francisco Bay area. She welcomes all those looking to scale their journey toward optimal health. With a heart to serve full families, her mission is to educate and empower future generations on lasting health one family at a time. Dr. Britt received her first adjustment at only a few years of age, although it was many years later that she remembers getting adjusted after an injury as a swimmer.
Her interest in human potential succeeded after earning her Bachelors of Science in Kinesiology at San Diego State University with an emphasis in Physical Therapy. While accruing experience in the rehabilitation face of healthcare in private outpatient offices, local hospitals, rehab centers, and medical outreach in Central America she quickly realized an alternative dimension of health advocacy through the lens of chiropractic. She's learned through her own health breakthroughs that a body well-connected is a life well expressed.
You can find Dr. Britt current in pediatric and perinatal approaches to health, as a member of the International Chiropractic Pediatrics Association. She is certified in Webster Technique for pregnancy which incorporates neuro-biomechanical analysis of the pelvis often bringing ease to many causes of dystocia. Additionally, Dr. Britt is a qualified candidate for the CACCP certification reserved for practitioners with extensive training in safe pediatric chiropractic care. Her gentle, specific approach to overall care in the office utilizes components of Torque-Release-Technique, Activator, SacroOccipital Technique and manual "hands-on" delivery of adjustments. She often meets individuals interfacing acute and/or chronic stress patterning that arise as a multitude of diagnoses that challenge their opportunity to lead purposeful lives. With health as our greatest asset, Dr. Britt wants you to celebrate every adjustment knowing that your body is always reorganizing to a greater yet unique expression of life for you! Let's get you healing better today!
MASSAGE THERAPIST KATRINA KARNES, C.M.T.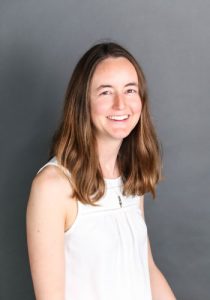 In 2012 Katrina became a massage therapist to help people reduce pain, stress, and improve athletic performance. Since then, she has been working in spas, Chiropractic offices, stretch studios, and physical therapy centers doing massage therapy. She specializes in Swedish Massage, Sports Massage, Deep Tissue, Acupressure, and a variety of modalities. She assists clients with nerve pain, injuries, and mental health challenges to improve their quality of life. Throughout her life, she has done many sports to better understand the mechanics of the body. She works with beginners to professional athletes to reach peak performance and improve workouts. She enjoys assisting infants, pregnant mothers, and elderly clients feel better.
Katrina received her B.S. in Kinesiology Health Promotion from ACU in 2018 to better assist athletes with workout plans, diet, health and recovery. In addition she is an Applied Kinesiologist, to assists with pain, injuries, stress, sleep, and learning challenges. It is a holistic approach to increase energy, improve the immune system, digestion and feel stronger. She enjoys working with people to reach goals and improve your health.
In her free time Katrina hikes, surfs, and is expanding her knowledge of health and sharing this with others. She is involved in her churches young adults' ministry. Katrina anticipates meeting and assisting you through your health journey and various needs.
MASSAGE THERAPIST TRACY HEWITT, C.M.T., H.H.P., R.Y.T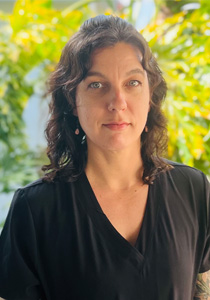 Tracy received her massage certification at Jupiter Hollow in Santa Rosa, California in 2000. She had a goal in mind to help people live better lives utilizing the healing benefits of massage. She realized this passion through her own healing experience involving massage. In 2001 she moved back down to Oceanside to continue her education and receive her HHP at the Academy Of Professional Careers in San Marcos. She received training in all sorts of modalities such as Swedish, deep tissue, pregnancy, sports, reflexology and etc. She went on to work in a chiropractor office for a few years.
In 2004 Tracy found her passion for yoga and received her RYT at the Yoga Studio of Carlsbad. She loves to merge the healing power of manipulation, movement and meditation to help decrease scar tissue, toxins, increase blood flow, flexibility and help with emotional balancing. From there she moved down to Yelapa, Mexico to work as a yoga instructor and massage therapist. She moved back to Carlsbad in 2005 and has been working as a massage therapist and yoga instructor since
In her spare time she loves to travel, hike, read, practice yoga, meditate, breathwork and cold plunging. She has an endless thirst for the study of holistic healing. Her favorite saying is "Your issues are in your tissues". She is excited to be a part of this amazing and well rounded office of holistic healers. She looks forward to meeting you on your journey of healing.
Monday
8:00am - 6:00pm
---
Tuesday
8:00am - 6:00pm
---
Wednesday
8:00am - 6:00pm
---
Thursday
2:00pm - 6:00pm
---
Friday
8:00am - 1:00pm
---
Saturday
Closed
Carlsbad Chiropractic and Integrative Wellness
2745 Jefferson Street Suite A
Carlsbad, CA 92008
(760) 434-9454