Chiropractor Jason Higgins D.C.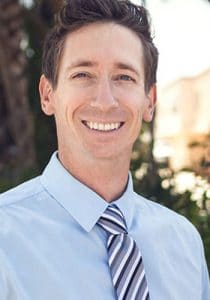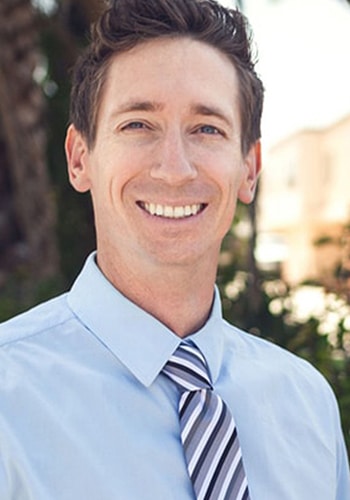 Dr. Higgins graduated from Southern California University of Health Sciences and started his career at Straightahead Center in Highland, California. After spending three years there he then moved his practice to Carlsbad and joined the team at Carlsbad Chiropractic and Integrative Wellness and has now become the lead doctor.
Dr. Higgins became interested in the field of chiropractic after experiencing physical ailments and health problems that, until he visited a chiropractor, no traditional doctor seemed to be able to alleviate or fix. As a result, this experience set him in a new direction; to help others achieve the same results through Carlsbad Chiropractic and Integrative Wellness. Dr. Higgins is Webster's Technique certified and treats pregnant mothers, infants and children and believes that a well adjusted healthy family is a thriving family.
In addition to Dr. Higgins has further his study in the field of nutrition and Functional Nutrition and has a thriving Functional Nutrition practice. Functional Nutrition uses state of the art diagnostic laboratory testing along with chiropractic techniques to find the problem and addresses these problems through diet modification and supplementation and adjustments to allow the body to transform and heal itself. Some of the patients that Dr. Higgins works with vary from autoimmunities, high blood pressure, high cholesterol, digestive and hormonal issues.
Dr. Higgins has had the unique opportunity to work in various clinics throughout Southern California, including the California State University of Northridge Clinic, Los Angeles Being Alive AIDS Clinic, Los Angeles Free Clinic, Whittier Health Center, Redlands Chiropractic Center, and Straightahead Chiropractic.
Dr. Higgins is highly involved in his church, where he is a part of the praise and worship team and leads a small group bible study. He is also an avid sportsman and spends his downtime doing countless activities such as: beach volleyball, basketball, weight lifting, soccer, hiking, and his attempts at surfing.
Dr. Higgins is looking forward to meeting you to discuss, review, and develop a plan that would help you reach your specific health needs through chiropractic and functional medicine.
CHIROPRACTOR BRITTANY WATSON, D.C.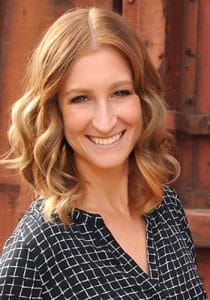 A native of San Diego herself, Dr. Brittany Watson has returned to North County to establish practice after having earned her Doctorate Degree from Life College West in the San Francisco Bay area. She welcomes all those looking to better their opportunity for optimal health within the office of Carlsbad Chiropractic and Integrative Wellness, conveniently located blocks from the coastline in downtown Carlsbad Village. With a heart to serve full families, the mission of her practice is to educate and empower future generations on lasting health, one family at a time.
Dr. Britt received her first adjustment at only a few years of age, although it happened to be many years later that she remembers starting chiropractic care initially for a swimming injury. Her interest in the human frame peaked while studying to eventually earn her Bachelors of Science in Kinesiology at San Diego State University. While at SDSU she accrued much experience in the field of physical therapy in private outpatient offices, local hospitals, rehabilitation centers, and even a medical trip abroad to Costa Rica and Nicaragua. It became common that she'd find herself sharing time around plenty of children and a growing thread of neurologically-challenged individuals. It was by no accident that chiropractic found its way back into her life when she was searching for the approach of healing to which she could share her gifts most with others. As a regular chiropractic patient for wellness, she's learned through her own health breakthroughs that a body well-connected is a life well-expressed.
You can find her staying up to date with the latest in family care, as Dr. Britt is a member of the International Pediatrics Association, where she is a qualified candidate for CACCP certification and certified in Webster Technique for pregnancy. Her gentle, specific approach to overall care in the office utilizes components of Drop Table, Torque-Release-Technique, and manual "hands-on" delivery of adjustments. Her patients appreciate the individualized approach to getting checked for vertebral subluxation and achieving gentle correction. State-of-the-art technology and digital x-ray is also readily available on-site to guide your care needs in the office. With health as our greatest asset, Dr. Britt enjoys leading her patients to understand that with every adjustment your body is reorganizing to a greater potential for your unique expression of life!
ACUPUNCTURIST SUSAN ORENSTEIN, L.AC., MPA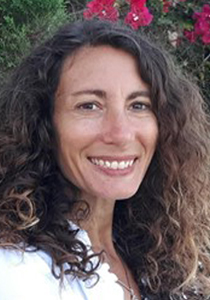 Susie has worked with a multitude of patients suffering from conditions related to today's highly stressed, quick paced lifestyles and environmental toxicity. Her awareness of how challenging it is to maintain good health in mind and body is reflected in her approach to helping on a deep level through the journey to recovery. Her caring and non- judgmental style enables a healing environment of trust and comfort.
Susie has extensive experience in utilizing acupuncture to rehabilitate patients from pain and physical trauma, resulting from workers compensation and personal injury cases.  Susie also specializes in hypersensitivity, autoimmune and allergic conditions.  She assists with gynecological and pregnancy related conditions as well. In addition, having worked for twelve years at drug and alcohol rehabs, she has helped treat emotional trauma, and other mental health conditions such as addiction, weight loss, anxiety, insomnia and depression.  Susie diagnoses conditions and administers Chinese herbs, nutritional and detoxification protocols. She utilizes her experience at Carlsbad Chiropractic and Integrative Wellness, Temecula Acupuncture and drug and alcohol addiction centers in San Diego and Riverside counties.
Susie was licensed in acupuncture and Chinese Herbology by the California State Acupuncture Board in November of 2003. She received her Master's in Oriental Medicine from the Pacific College of Oriental Medicine (PCOM) in San Diego. Susie received a Master's degree in Public Administration at The Institute for Public Affairs at Cornell University where she studied Health/Science Policy.
We look forward to having her years of experience serve our current patients and new patients to come! See the front desk to book your first visit with Susie today!
Monday
8:00am - 6:00pm
---
Tuesday
8:00am - 6:00pm
---
Wednesday
8:00am - 6:00pm
---
Thursday
2:00pm - 6:00pm
---
Friday
8:00am - 1:00pm
---
Saturday
Closed
Carlsbad Chiropractic and Integrative Wellness
2745 Jefferson Street Suite A
Carlsbad, CA 92008
(760) 434-9454