Chiropractor Jason Higgins D.C.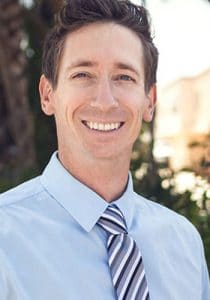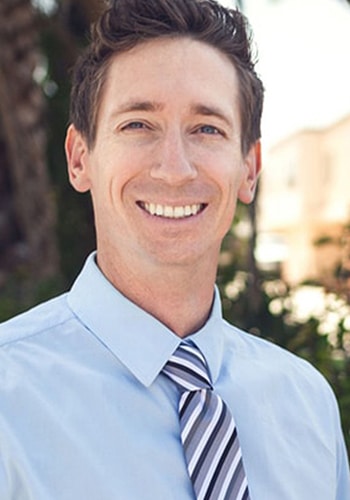 Dr. Higgins graduated from Southern California University of Health Sciences and started his career at Straightahead Center in Highland, California. After spending three years there he then moved his practice to Carlsbad and joined the team at Carlsbad Chiropractic and Integrative Wellness and has now become the lead doctor.
Dr. Higgins became interested in the field of chiropractic after experiencing physical ailments and health problems that, until he visited a chiropractor, no traditional doctor seemed to be able to alleviate or fix. As a result, this experience set him in a new direction; to help others achieve the same results through Carlsbad Chiropractic and Integrative Wellness. Dr. Higgins is Webster's Technique certified and treats pregnant mothers, infants and children and believes that a well adjusted healthy family is a thriving family.
In addition to Dr. Higgins has further his study in the field of nutrition and Functional Nutrition and has a thriving Functional Nutrition practice. Functional Nutrition uses state of the art diagnostic laboratory testing along with chiropractic techniques to find the problem and addresses these problems through diet modification and supplementation and adjustments to allow the body to transform and heal itself. Some of the patients that Dr. Higgins works with vary from autoimmunities, high blood pressure, high cholesterol, digestive and hormonal issues.
Dr. Higgins has had the unique opportunity to work in various clinics throughout Southern California, including the California State University of Northridge Clinic, Los Angeles Being Alive AIDS Clinic, Los Angeles Free Clinic, Whittier Health Center, Redlands Chiropractic Center, and Straightahead Chiropractic.
Dr. Higgins is highly involved in his church, where he is a part of the praise and worship team and leads a small group bible study. He is also an avid sportsman and spends his downtime doing countless activities such as: beach volleyball, basketball, weight lifting, soccer, hiking, and his attempts at surfing.
Dr. Higgins is looking forward to meeting you to discuss, review, and develop a plan that would help you reach your specific health needs through chiropractic and functional medicine.
CHIROPRACTOR BRITTANY WATSON, D.C.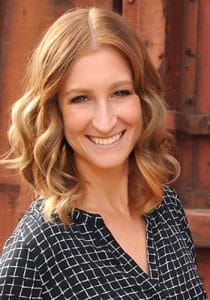 A native of San Diego herself, Dr. Brittany Watson has returned to North County to establish practice after having earned her Doctorate Degree from Life College West in the San Francisco Bay area. She welcomes all those looking to better their opportunity for optimal health within the office of Carlsbad Chiropractic and Integrative Wellness, conveniently located blocks from the coastline in downtown Carlsbad Village. With a heart to serve full families, the mission of her practice is to educate and empower future generations on lasting health, one family at a time.
Dr. Britt received her first adjustment at only a few years of age, although it happened to be many years later that she remembers starting chiropractic care initially for a swimming injury. Her interest in the human frame peaked while studying to eventually earn her Bachelors of Science in Kinesiology at San Diego State University. While at SDSU she accrued much experience in the field of physical therapy in private outpatient offices, local hospitals, rehabilitation centers, and even a medical trip abroad to Costa Rica and Nicaragua. It became common that she'd find herself sharing time around plenty of children and a growing thread of neurologically-challenged individuals. It was by no accident that chiropractic found its way back into her life when she was searching for the approach of healing to which she could share her gifts most with others. As a regular chiropractic patient for wellness, she's learned through her own health breakthroughs that a body well-connected is a life well-expressed.
You can find her staying up to date with the latest in family care, as Dr. Britt is a member of the International Pediatrics Association, where she is a qualified candidate for CACCP certification and certified in Webster Technique for pregnancy. Her gentle, specific approach to overall care in the office utilizes components of Drop Table, Torque-Release-Technique, and manual "hands-on" delivery of adjustments. Her patients appreciate the individualized approach to getting checked for vertebral subluxation and achieving gentle correction. State-of-the-art technology and digital x-ray is also readily available on-site to guide your care needs in the office. With health as our greatest asset, Dr. Britt enjoys leading her patients to understand that with every adjustment your body is reorganizing to a greater potential for your unique expression of life!
PHYSICAL THERAPIST TYLER GRIFFIN, DPT
Dr. Griffin returns to his hometown of Carlsbad to join the talented team at Carlsbad Chiropractic and Integrative Wellness where he will head the physical therapy department.
As an athlete, Dr. Griffin has a passion for the body and understands the recovery process since he endured a severe football injury as a youth. He became hooked in healthcare after seeing the life changing results of physical therapy. He has also been exposed to the healthcare world through his family, especially his mother. When not with patients, Dr. Griffin spends his time with his bulldog, surfing, enjoying time outdoors hiking or golfing, or with family and friends.
He received his Doctorate of Physical Therapy from University of St. Augustine. This training gave him clinical experience ranging from neurological and systemic diseases, developmentally delayed pediatric patients, and a vast range of orthopedic cases. He has core training in manual therapy and believes strongly in using his hands as the main tool, coupled with exercise progressions to overcome and prevent further injury.
After his schooling Dr. Griffin had the opportunity to put his manual therapy skills to work in the California prison system. Dr. Griffin also worked at Care Meridian, a facility that focused on severe neurological diseases and injuries as well as orthopedic injuries that required extensive therapy services. He has also worked at various skilled nursing facilities with focus on inpatient care.
He has extensive experience normalizing and restoring gait, performing soft tissue and joint mobilizations to restore motion, as well as creating and progressing exercise programs to improve strength, posture, and body mechanics.
With his experience ranging from pediatrics to geriatrics, Dr. Griffin is skilled at tailoring a unique Physical Therapy program to best fit your individual needs and goals. He looks forward to working with you and offers a one-on-one treatment system where you have the opportunity to spend the entire session with your physical therapist. Patient care is the number one priority.
NATUROPATHIC DOCTOR SARAH WILLIAMS, N.D.
Dr. Sarah Williams found her passion for Naturopathic Medicine by witnessing the profound impact it has on herself as well as her closest friends and family. This led to her earning a Doctor of Naturopathic Medicine (NMD) degree from Bastyr University California. Prior to medical school, Dr. Williams received her Bachelor of Science degree from the University of California, San Diego in Physiology & Neuroscience with a minor in Psychology.
Her path to Naturopathic Medicine included working as a medical assistant and managing front desk operations for an Orthopaedic clinic in Atlanta, GA. Dr. Williams also volunteered abroad in Nicaragua for a health brigade. While in medical school, her most impactful experience was serving as a peer counselor for first year medical students. This opportunity strengthened her ability to listen to the needs of others.
Her experience ranges from biofeedback, craniosacral therapy, digestive disorders, mood support, autoimmune diseases, adrenal and thyroid health, as well as general nutrition and preventative/integrative medicine. Dr. Williams feels strongly about equality of healthcare and serving those that are in need at community clinics. After seeing hundreds of patients, she truly believes in treating the whole person and stimulating the healing power of nature using the least invasive methods possible. Through determining the root cause and patient education, she feels that dis-ease can often be prevented. Dr. Williams strives to put you at-ease and guide you along your own journey of healing.
In addition to furthering her knowledge through conferences and research, she enjoys being in nature at the beach or hiking. The foundation of her personal wellbeing includes yoga, meditation, and reading self-improvement books. She is an avid animal lover, enjoys traveling and exploring new restaurants.
Monday
8:00am - 6:00pm
---
Tuesday
8:00am - 6:00pm
---
Wednesday
8:00am - 6:00pm
---
Thursday
2:00pm - 6:00pm
---
Friday
8:00am - 3:00pm
---
Saturday
9:00am - 12:00pm
By Appointment Only
Carlsbad Chiropractic and Integrative Wellness
2745 Jefferson Street Suite A
Carlsbad, CA 92008
(760) 434-9454